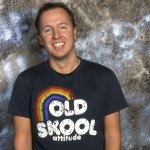 Edwin Evers (Radio 538), Giel Beelen (3FM), Tanja Jess en Quintis Ristie (FunX) gaan de stemmen inspreken van de animatiehoofdrolspelers in de film G-Force. Dat heeft distributeur Disney bekend gemaakt. Ook acteur Cas Jansen is te horen in de film, die vanaf 29 juli in zowel de Nederlandstalige als Engelstalige versie in de bioscoop draait.
G-Force vertelt over cavia's die in een geheim overheidsproject zijn getraind en met de nieuwste snufjes op pad gaan om de wereld te redden. Het spionageteam G-Force bestaat uit de cavia's Darwin (Jansen), Blaster (Ristie), Hurley (Evers) en Juarez (Jess). Speurneus en mol Speckles (Beelen) staat het team bij.
Voor het origineel, de eerste 3D animatiefilm van producent Jerry Bruckheimer (Pirates of the Caribbean, Pearl Harbor), hebben onder anderen Nicolas Cage en Penélope Cruz een stem ingesproken.