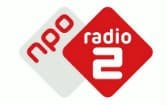 Het muziekspektakel The Passion is dit jaar ook via de radio te volgen. Van 18:00 tot 01:00 doet Radio 2 volgende week donderdag live verslag vanuit Enschede. Dj's Bert Haandrikman, Stefan Stasse en Henk van Steeg blikken vooruit op het event, spreken de cast en crew van The Passion, en proeven de sfeer in de binnenstad van Enschede.
De openluchtvoorstelling over het lijden van Jezus wordt dit jaar voor de vijfde keer opgevoerd. Jim de Groot speelt dit jaar Jezus, Shirma Rouse is Maria.
The Passion is ook te volgen op televisie.