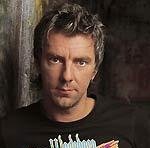 Ruud de Wild heeft een kunstzinnig bouwbord gemaakt voor een bouwproject in Castricum. Het gaat om een meer dan 40 meter lange omlijsting met de titel 'Summer in the City', aldus een woordvoerder van initiatiefnemer Ted Biesterbos.
Op de omheining rond het bouwproject staan flarden songteksten tegen een achtergrond van schilderwerk en fotografie. De radiomaker en kunstenaar werkte voor het kunstwerk samen met fotograaf Gian van Eekelen en 'street-artist' Mike Huliselan.
De Wild onthult Summer in the City morgen.