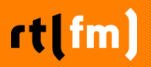 RTL FM start deze zomer een reclamecampagne onder de naam 'RTL FM kleurt je zomer'. Vanaf morgen, de start van de zomer, zullen er verschillende acties zijn op de zender. Zo begint morgen het 'RTL FM IJsalarm'. Op dagen dat het kwik boven de 25 graden uitstijgt, trakteert het station op een verfrissend ijsje. Presentator Menno Vroom stelt dagelijks om 1200 uur de temperatuur met Peter Timofeef of Helga van Leur vast om de luisteraars een eventueel startsein voor het ijsalarm te geven. Zodra het 25 graden of meer wordt, maakt de eerste beller in de uitzending van Menno Vroom kans op ijs voor zijn of haar hele afdeling.
Promotieteams zullen de hele zomer op de Nederlandse stranden te vinden zijn. Vele zonaanbidders krijgen een gratis insmeerbeurt, zodat zij niet verbranden.
Luisteraars maken in juli kans om een bezoek te brengen aan Dierenpark Emmen, Safaripark Beekse Bergen, Dolfinarium Harderwijk, de Apenheul, Avonturenpark Hellendoorn, Duinrell, Gaiapark Kerkrade of het Land van Ooit.
Als officiële afsluiting van de zomer, organiseert het muziekstation opzaterdag 27 augustus ook nog eens een speciale RTL FM-dag in Walibi World te Biddinghuizen. Het pretpark staat op deze dag geheel in het teken van RTL FM, waarbij optredens, live-uitzendingen en ontmoetingen met presentatoren niet ontbreken.
In augustus en september zijn er dan nog vier 'RTL FM Zwoele Zomeravondconcerten'. Edsilia Rombley, Veldhuis & Kemper, Trijntje Oosterhuis en Loïs Lane zullen een intiem concert voor RTL FM-luisteraars in het openluchttheater Caprera in Bloemendaal verzorgen.