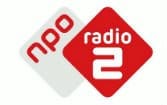 Radio 2 zendt morgen een groot deel van de dag live uit vanaf het Bevrijdingsfestival Overijssel. De publieke zender doet van 12:00 tot 01:00 uur verslag van het festival in Zwolle.
De mobiele radiostudio van Radio 2 staat naast het hoofdpodium. Verschillende artiesten komen langs in de studio om te vertellen wat vrijheid voor hen betekent. Ook zendt de zender optredens uit van het hoofdpodium en gaan de dj's het veld in voor sfeerverslagen.
Op het Bevrijdingsfestival in Zwolle staan onder meer Racoon, Handsome Poets, The Common Linnets, Matt Simons, Typhoon en The Asteroids Galaxy Tour.