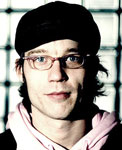 Het nieuwe programma van 3FM-dj Giel Beelen en Paul de Leeuw heeft gisteravond 867.000 kijkers getrokken. 'Top of Flop' was voor het eerst te zien op Nederland 3.
Top of Flop werd in de jaren '60 gepresenteerd door Herman Stok. Het idee de legendarische show af te stoffen en vanaf vanavond opnieuw op het scherm te brengen, komt van presentator Paul de Leeuw.
In het programma introduceert Giel vijf nieuwe muzieknummers. Hij legt ze ter beoordeling voor aan een jury en het publiek.