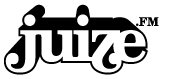 Juize.fm geeft op Valentijnsdag een vijfdaagse reis naar Las Vegas weg voor een fake huwelijk. De radiozender daagt luisteraars uit een originele, gekke of mooie videoboodschap te maken om zo het nephuwelijk te winnen.
Het 'gelukkige' koppel trouwt in de Amerikaanse stad in een van de beroemde trouwkapelletjes. Voor spijt hoeft niemand bang te zijn, want het huwelijk wordt niet officieel geregistreerd.
Luisteraars van de radiozender hebben tot en met 14 februari de tijd om een filmpje op te sturen. Dat mag worden gemaakt met een webcam, mobieltje of fotocamera.