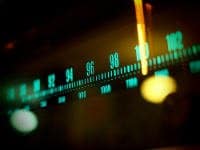 Traditiegetrouw gooien de radiostations tussen kerst en oud en nieuw hun programmering om. Veel stations stappen over op een eindejaarslijst. RadioFreak.nl heeft een overzicht gemaakt van de landelijke zenders.
3FM
Direct na de finale van 3FM Serious Request startte op 3FM de Top Serious Request 2012. Tot oudjaarsavond 18:00 uur worden de 2100 meest aangevraagde platen van Serious Request nog een keer uitgezonden.
De programmering ziet er als volgt uit:
06:00 – 10:00 Klaas van Kruistum
10:00 – 14:00 Domien Verschuuren
14:00 – 18:00 Bart Arens
18:00 – 22:00 Barend van Deelen
22:00 – 02:00 Wijnand Speelman
02:00 – 06:00 Jim Vorwald
De top 3:
1. Will I Am/Britney Spears – Scream And Shout
2. Enorm – Op Hoes Op An Veur Kesmis
3. Wildstylez/Niels Geusebroek – Year Of Summer
538
Luisteraars van 538 konden de afgelopen tijd stemmen op de grootste hits van 20 jaar 538. Vanaf morgen zijn de meest gestemde platen te horen in de Top 538. De lijst loopt tot en met zondag 30 december. Op 31 december sluit het station af met de 100 grootste hits van alle Top 40 lijsten van dit jaar.
Q-music
De 500 best verkochte iTunes downloads van 2012 zijn vanaf donderdag 27 t/m zondag 30 december te horen op Q-music. De iTunes Top 500 van 2012 geeft volgens Q-music nog meer dan welke lijst aan wat er het afgelopen jaar heeft geleefd onder muziekminnend Nederland. In de lijst zit veel nieuwe muziek maar ook bepaalde classics, omdat deze bijvoorbeeld gecoverd zijn tijdens The voice of Holland.
De top 3
1 Michel Teló – Ai Se Eu Te Pego
2 Triggerfinger – I Follow Rivers
3 Gusttavo Lima – Balada (Tchê tcherere tchê tchê)
Op 31 december is het bij Q-music foutjaarsdag. Het station zendt dan de Foute 111 uit.
Radio 10 Gold
Radio 10 Gold pakt vanavond om 18:00 uur de draad weer op van de Top 4000. Tot en met oudejaarsavond 19:00 uur is het resterende deel van de lijst te horen.
Radio 2
De Top 2000 is gisteren op Radio 2 gestart. Tot en met de jaarwisseling is de lijst op Radio 2 te horen.
De top 3:
1. Queen – Bohemian Rhapsody
2. Eagles – Hotel California
3. Led Zeppelin – Stairway To Heaven
Radio Veronica
De 90´s Top 750 is vanaf morgen op Radio Veronica te horen. De lijst is tot en met 31 december te horen.
De top 3:
1. U2 – One
2. Guns N'Roses – November Rain
3. Nirvana – Smells Like Teen Spirit
Sky Radio
Sky Radio schakelt op 27 december over va de kerstmuziek naar de Week van de nummer 1 hits. Van 27 tot en met 31 december komen alleen maar nummer 1 hits voorbij. Op 1 januari zendt het station de Top 101 van nummer 1 hits uit.
Slam!FM
Vrijdag is op Slam!FM de Beste Beat top 100 te horen tussen 11:00 en 18:00 uur.
Classic FM
Op Classic FM is de Klassieke Top 1000 Allertijden te horen. Tussen 7:00 en 19:00 uur zijn tot oudejaarsdag de 1000 beste klassieke werken te horen.