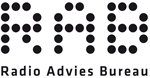 Het aantal radioluisteraars dat via een tablet luistert is gestegen naar één miljoen. Dit blijkt uit het onderzoek 'Trends in Digitale Media' van Intomart GfK. Dit is een verdubbeling ten opzichte van vorig jaar. Ruim twee miljoen Nederlanders van 13 jaar en ouder luisteren op hun smartphone naar de radio en bijna vier miljoen radioluisteraars via de laptop en/of PC.
Liedewij Hentenaar, directeur RAB, ziet kansen voor adverteerders: "Doordat deze miljoenen radioluisteraars zich al in een digitale omgeving bevinden, zijn ze slechts één click verwijderd van de website van de radioadverteerder. Dankzij de responskracht van het medium radio kunnen online consumenten door de radiocommercial gestimuleerd worden direct te clicken, te kijken en te kopen."
De verwachting is dat de digitalisering in radiobeluistering de komende jaren verder zal groeien. Niet alleen via pc, laptop, smartphone of tablet, maar ook in de auto. De publieke en commerciële radiozenders hebben het voornemen om in 2013 digitale etherdistributie, via DAB+, uit te gaan rollen.
Uit het rapport 'Trends in Digitale Media' blijkt – alle muzieklijsten op smartphones, iPods, MP3-spelers en cd's ten spijt – dat muziek luisteren via de autoradio met 84% nog steeds op eenzame hoogte staat. Hentenaar: "Logisch dat radio dominant is in de auto. Onderweg ben je via de radio direct in contact met de buitenwereld via alle content die radio biedt. Naast nieuwe of verrassende muziek wil je ook een update van het nieuws, weer en verkeer. Dit kan het beste als je in de flow van het radiostation bent."