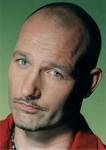 Eddy Zoey, programmamaker voor BNN en muziekliefhebber, presenteert sinds 1 oktober op zaterdag en zondag het programma 'ZoeyZo' op 3FM. Hij volgt Egbert-Jan Weeber op die gestopt is met zijn programma SPAM.
Na zijn uitzending valt Eddy met de deur in huis. "Radio bevalt me erg goed, misschien zelfs beter als tv. Dat komt natuurlijk ook omdat het nieuw is, televisie wordt routine na zoveel jaren en dan is iets nieuws gewoon leuker. Ook kan ik m'n creativiteit hier veel beter in kwijt. Bij televisie moet alles in 25 minuten over een onderwerp, hier heb ik drie uur lang een podium voor van alles en nog wat". Is hij ook meer zichzelf tijdens zijn radioprogramma? "Ja, ik ben hier meer mezelf als op tv. Dan speel je toch een rolletje wat bij het programma hoort, behalve voor programma's als 'Try Before You Die' en 'BNN at Work'."
Bij het programma doet Eddy zelf de techniek. "Dat is wel een wensje van mezelf geweest, om techniek te doen. Een mengpaneel is mij niet vreemd, maar bij radio gaat het toch vrij snel daarom staat er nu nog iemand bij die kan ingrijpen. We staan er eigenlijk samen achter. Als je zelf de techniek doet heb je toch de regie in handen, het is namelijk een druk programma en zo kan je zelf bepalen wanneer je dat md'tje instart. We kijken het nu even aan en misschien ga ik het alleen doen of blijven we het wel samen doen. Daarnaast oefen ik op woensdagavond in de 3FM-studio, dan is de studio leeg en kan ik mijn eigen ding doen." Ook wilde 3FM graag dat Eddy zelf de techniek ging doen. "3FM Stelt het erg op prijs als je het zelf doet. Ze zeggen ook altijd: mensen die het niet zelf doen blijven maar kort. En dat blijkt natuurlijk ook wel uit het verleden."
Lange tijd werd gespeculeerd of Eddy het programma over zou nemen van Egbert-Jan Weeber, maar hoelang van te voren wist Eddy dat het door ging? "Net voor de start van het programma zijn we rond gekomen. BNN wilde me hier graag voor hebben. Zelf vond ik het leuk omdat ik eerder SPAM overgenomen had en dat goed beviel. Maar ik zei ook ik wil er best tijd voor vrij maken maar dan moet er wel wat tegenover staan, je levert natuurlijk wel wat in bij televisie. Hierbij moet je denken aan één programmareeks. Naast de tv heb ik ook minder tijd voor muziek, ik weet niet of ik mijn geplande album opname voor het einde van dit jaar kan gaan doen. Daar moet je toch veel tijd in steken."
Was het de eerste keer dat BNN je vroeg voor radio? "Nee, ik ben wel eens eerder benaderd maar toen had ik zo iets van: dan moet ik zeker Britney Spears draaien? 3FM is pop rock dat past bij me, ik ben een muziekliefhebber. Hier wordt rekening met je gehouden, de muzieksamensteller weet wat ik leuk vind en wat niet en daar probeert hij rekening mee te houden. En ook de luisteraars zijn liefhebbers, de requesten zijn gewoon erg goed." Zou je zelf naar je programma luisteren? "Nee, ik ben zelf een muziekliefhebber, voor ik radio maakte luisterde ik weinig radio. Misschien ben ik wel geworden waar ik een hekel aan heb, simpelweg omdat ik vond dat er teveel geouwehoerd werd. Maar nu zit ik in een andere rol en ben ik er om de mensen te vermaken. Met mijn programma wil ik de mensen amuseren maar ook informeren met onder andere een seksuoloog."
"Het is een tijdrovende klus om dit programma te maken, mensen denken vaak die loopt de studio in en pakt het programma uit een laatje en doet zijn ding. Maar zo werkt het niet, ik bedenk mijn eigen items. Op woensdag schrijf ik twee serenades voor Evelien Bosch, mijn side kick, en zoek ik twee platen om te voorzien van gitaren. Die ga ik vervolgens instuderen om ze live te kunnen spelen. Op donderdag en vrijdag is de verdere voorbereiding voor het programma en verplichtingen bij 3FM zoals de pluggers." En hoe wil je het gaan combineren met televisie? "In de lente komt er weer een nieuwe serie 'Nu we er toch zijn', en dat zal wel moeilijk worden omdat we dan altijd een weekend weg waren. Daarvoor moeten we een oplossing bedenken. Het zal ook moeilijk worden met de redacties want de radioredactie wil dat je er bent maar voor tv precies het zelfde, dat zal wel gaan botsen."
Zelf luistert Eddy ook graag naar 3FM. "Alle muziek die ze draaien is gewoon goed, qua dj's vind ik Giel de absolute held van dit moment. Hoe hij zijn programma maakt is echt niet normaal, ik heb er bij gezeten en het gaat zo snel. Hij is echt een dj van deze tijd, alles met de computer. Edwin Evers luister ik ook veel, zijjn stemmetjes zijn hilarisch. Hij is verschrikkelijk goed, maar het is wat het is. Claudia de Breij weet ook een geweldig programma neer te zetten op het tijdstip waar ze zit."
Eddy Zoey is iedere zaterdag en zondag tussen 12:00 en 15:00 uur te horen op 3FM met zijn programma 'ZoeyZo'.