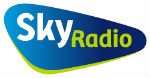 Sky Radio promoot zichzelf als The Christmas Station door een kersttram door Amsterdam te laten rijden. De tram werd gisteren door GVB en Sky Radio gepresenteerd.
Philip Alberdingk Thijm vult aan: "Deze tram staat symbool voor de warmte en gezelligheid die Kerstmis de meeste mensen geeft. Je kunnen warmen aan mooie, gezellige kersthits van Sky Radio, terwijl je van A naar B gaat, dat is toch fantastisch?"
De tram rijdt mee in de reguliere dienstregeling en rijdt iedere dag op een ander traject. Tot en met de eerste week van januari kunnen reizigers mee met de speciale tram waarin ook de muziek te horen is die wordt gedraaid bij The Christmas Station.