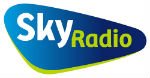 De Sky Radio kersttram rijdt weer een maand lang door Amsterdam. De tram is gekleed in een vrolijk kersttenue: van een reusachtige kerstmuts en vele kerstlichtjes tot non-stop de kersthits van Sky Radio The Christmas Station die aan boord te horen zijn.
Philip Alberdingk Thijm, CEO Sky Radio Group: "De speciale kersttram geeft in deze mooie tijd van het jaar nog meer sfeer in het Amsterdamse straatbeeld. Prachtig om als The Christmas Station reizigers de kans te bieden een bijzonder ritje met de tram te maken, met op de achtergrond natuurlijk de gezellige kersthits van Sky Radio."
De sfeervolle tram rijdt elke dag verschillende trajecten. De tram is voorzien van een GPS tracker die te volgen is op Skyradio.nl.
De kersttram rijdt tot en met zaterdag 4 januari door onze hoofdstad.