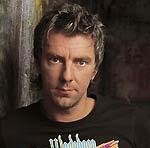 Ruud de Wild zal vanaf 1 juni 2004 terugkeren bij Radio 538. Het contract wat De Wild heeft bij BNN zal vanaf dat moment ontbonden worden. Ook zijn werkzaamheden voor televisie, waaronder de presentatie van Top of the Pops, worden vanaf die datum stopgezet.
BNN voorzitter Gerard Timmer: "Ruud is sinds 1998 bij BNN te zien en te horen als DJ en als presentator. Met programma's als Top of the Pops, Ruud's Record Show, BNN Family en natuurlijk ruuddewild.nl heeft Ruud de afgelopen jaren een grote bijdrage geleverd aan wat BNN inmiddels is. Het is erg vervelend dat we Ruud niet voor BNN kunnen behouden, maar ik heb uiteindelijk wel begrip voor zijn afwegingen. Toen duidelijk werd in welke mate Ruud zijn positie kon verbeteren en de onhoudbaarheid van de situatie buiten kijf stond, zijn we in overleg getreden en hebben we geprobeerd de schade zoveel mogelijk te beperken. Dat is gelukt. In de periode 1 juni 2004 tot 1 september 2005 krijgt BNN op Radio 538 een aanzienlijke en langdurige promotiecampagne voor haar televisieprogrammering. Daarnaast krijgt BNN de mogelijkheid om op Radio 538 haar evenementen te promoten".
De Wild zelf zegt het volgende over zijn afscheid bij BNN: "De 6 jaar dat ik bij BNN heb gewerkt was zo'n beetje de meest ingrijpende tijd van mijn leven. Dat maakte de beslissing ook extra moeilijk. Ervaring leert dat je geen BNN-er wordt. Dat ben je. En dat zal je ook altijd blijven. Jammer dat BNN geen eigen radiostation heeft".
Naast Ruud vertrekt ook Jeroen Kijk in de Vegte. Hij gaat zijn werkzaamheden voor Veronica TV uitbreiden. Jeroen zal al in maart 2004 overstappen. Daarmee zal ook het Radio 2 programma 'Alle 40 Goed' een andere presentator krijgen. Wie de opvolger wordt van Jeroen Kijk in de Vegte als de stem van BNN op TV is nog niet bekend.
Timmer: "De beslissing van Jeroen is niet leuk voor BNN. Aan de andere kant: Jeroen's overtuiging dat het radiosucces van ruuddewild.nl bijna niet te evenaren is, valt eigenlijk niet tegen te spreken. De chemie die zij met elkaar hadden was zeldzaam".
Ruud is geen onbekende voor Radio 538, voordat hij naar BNN ging deed hij daar de ochtendshow The Jungle en op vrijdagavond 'Wild in het Weekend'. BNN gaat nu opzoek naar iemand die het programma van Ruud kan overnemen.
Update:
Ruud zal bij 538 van maandag tot en met donderdag van 16:00 tot 19:00 uur te horen zijn. Het programma blijft Ruuddewild.nl heten. Verdere details over het programma worden later bekend gemaakt.
Jan-Willem Brüggenwirth, directeur Radio 538 zegt over de overstap: "Super dat we met zijn terugkeer op het oude nest twee absolute toppers in huis hebben. De nummer 1 en nummer 1 van Nederland. Met Ruud staat de deur wagenwijd open voor verrassende en vernieuwende acties. Voor ons kan het jaar nu al niet meer stuk!"
Ruud de Wild voegt hieraan toe: "Ik ga terug naar mijn oude nest. Ik ben mijn radioroots namelijk nooit vergeten. Ik wil bij de winnaar horen!"