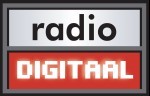 Op Radio Digitaal, het internet radioplatform van Talpa Radio, is vanaf augustus een zestiende themazender te horen. Op 'OZ Radio' is vrolijke feel gay music: te horen. Gordon is initiatiefnemer van de zender. Het internetradiostation richt zich op iedereen met een open, vrolijke, 'gay' mentaliteit.
De naam OZ slaat op het fictieve land uit de filmklassieker 'The Wizard of OZ' met in de hoofdrol homo-icoon Judy Garland en staat voor een denkbeeldige wereld waar geen haat, oorlog of ellende is.
"Iedereen kent 'The Wizard of Oz', dat door Frank L. Baum geschreven werd voor mensen die jong van hart zijn en eigenlijk nooit volwassen willen worden", zegt Gordon. "In de Nederlandse samenleving is homoseksualiteit gemeengoed en Nederland loopt voorop als het gaat om homorechten. Ik vond het dan ook hoog tijd voor een gayzender! Dus een tijdje geleden heb ik het idee gepresenteerd aan John de Mol en Jan-Willem Brüggenwirth en ze waren meteen overtuigd. Vanaf augustus gaan we echt los."
Gordon heeft een eigen radioprogramma op Radio 538. Hij wordt ook de station-voice van OZ Radio.