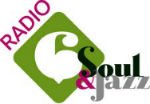 De uitzendingen rond 'De Zwarte Lijst' van Radio 6 heeft 390.000 Nederlanders van tien jaar en ouder weten te bereiken. Dat blijkt uit cijfers van onderzoeksbureau De Vos en Jansen. 'Sittin' on the dock of the bay' van Otis Redding stond op nummer 1 van deze editie van De Zwarte Lijst die vanaf 17 maart een week lang werd uitgezonden op Radio 6 Soul & Jazz.
De Zwarte Lijst is een lijst met soul- en jazznummers. De luisteraars bepaalden de lijst door te stemmen.
In 2011 wist de radiozender nog 215.000 luisteraars te bereiken. De toename van luisteraars was vooral duidelijk in de leeftijdscategorie 35-49 en 50-64 jaar. De luisteraars gaven als rapportcijfer voor de muzieklijst een 7,6. De Zwarte Lijst van Radio 6 is bekend onder 2,2 miljoen Nederlanders, zo blijkt uit de cijfers.