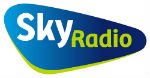 Door het aanpassen van het format heeft Sky Radio ervoor kunnen zorgen dat luisteraars het station weer weten te vinden. Dit zegt Sky Radio CEO Philip Alberdingk Thijm in Het Parool. Het station heeft de laatste maanden stijgende luistercijfers en door de aanpassingen in het format wil hij weer de nummer één van Nederland worden.
"We draaien adult contemporary music", zegt Alberdingk Thijm. "Er is een duidelijk verschil te horen met de voorgaande jaren. Toen draaiden we classic adult contemporary music, nu zijn we veel meer opgeschoven naar een modernere muziekmix."
Over de muzieksamenstelling zegt hij dat die nu beter aansluit bij de behoefte van de luisteraars."We houden veel onderzoek naar de muziekmix door middel van een luisteraarspanel. Van elke plaat weten we of mannen of juist vrouwen ervan houden, maar ook op welk moment van de dag en bij welk weertype. Met die kennis gaan onze samenstellers aan de slag en dat is eigenlijk de grote magie van Sky. We spelen nu meer in op de ontwikkeling in de muzieksmaak."
Door het panel kwam het station ook te weten hoe luisteraas over het station denken. "Van onze panelleden hoorden we dat ze Sky Radio het station van hun moeder vonden. Of: het station van Celine Dion. In het verleden zijn inderdaad bepaalde artiesten of platen -Nikita van Elton John is er zo eentje – hard geclaimd. Dat is toen goed gegaan, maar dat is vervolgens als een boemerang teruggekomen. Uit onderzoeken bleek dat mensen dachten: daar moeten we niet zijn, met alle ouwe meuk die ze draaien."
Ook op gebied van vormgeving heeft het station een metamorfose ondergaan. Het station heeft een nieuw logo en ook de audiovormgeving is vorig jaar aangepast. Volgend jaar wil Alberdingk Thijm in december een ontmoetingsplaats creëren voor luisteraars. "Zoals 3FM met het Glazen Huis en Radio 2 met het Top 2000-café dat met succes doen."