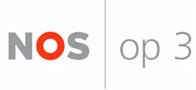 Een groot deel van de redactie van NOS op 3 kan niks doen op Facebook. De redacteuren die ook de Facebookpagina van NOS op 3 beheren mogen voor straf 24 uur lang niks meer op het sociale netwerk doen, ook niet via hun privé-account. De redactie had gisteren een link geplaatst naar dit artikel op de eigen website over een gastdocent die porno keek op de Universiteit van Wageningen.
Eerder kreeg NOS op 3 ook al een waarschuwing vanwege het doorlinken dit filmpje. Na twee waarschuwingen, blokkeert Facebook de toegang voor 24 uur. Alleen redacteuren van de nieuwsredactie die nog geen beheerder waren toen het filmpje geplaatst werd, kunnen nu nog wat plaatsen op het sociale netwerk. Zij hebben 'slechts' een eerste waarschuwing gehad.
NOS-hoofdredacteur Marcel Gelauff is het niet eens met de blokkade. "Ik snap best dat Facebook eigen regels heeft en dat het zich niet wilt laten gebruiken voor het verspreiden van pornografische beelden. Het trekken van grenzen is logisch. Maar ik vind het minder logisch dat een journalistieke organisatie op deze manier wordt afgestraft. Facebook had mij ook kunnen bellen om het journalistieke gesprek aan te gaan."
Volgens Facebook worden waarschuwingen via een vooral automatisch uitgedeeld via een geheim algoritme. Of er in dit geval een 'menselijke hand' aan te pas is gekomen of dat het automatisch gebeurde, is onduidelijk. Als er nog een waarschuwing komt, wordt een langere straf uitgedeeld. Facebook kan niet zeggen wat die straf precies is.