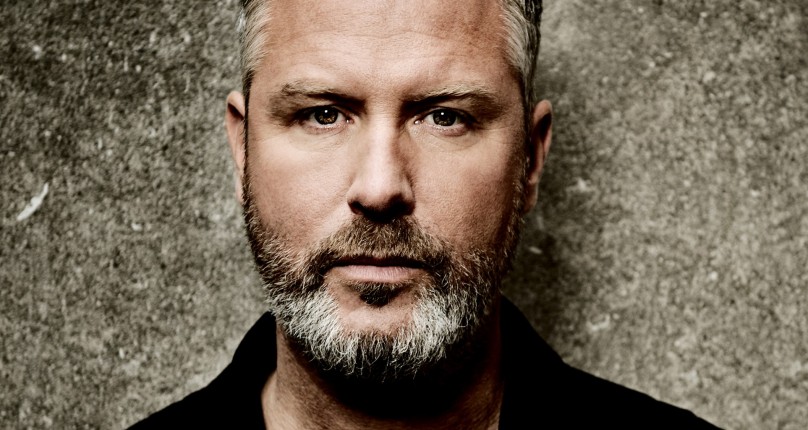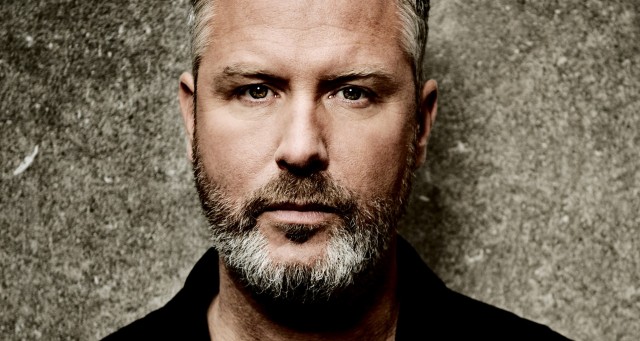 3FM Serious Request, de jaarlijkse actie van 3FM, gaat over een paar dagen van start. Gerard Ekdom, Coen Swijnenberg en Domien Verschuuren laten zich een week lang opsluiten in het Glazen Huis in Haarlem. Dat alles om geld op te halen voor de zogenoemde stille ramp van dit jaar: vrouwen en meisjes die slachtoffer worden van seksueel geweld in conflictgebieden.
"Ja, het is echt een heel groot probleem", zegt Eric Corton. Ook dit jaar ging hij voor 3FM op reportage. 'Misselijkmakend' noemt Corton de verhalen die hij gehoord heeft. De afgelopen weken monteerde de 3FM-dj annex Rode Kruis-ambassadeur de reportages, die tijdens 3FM Serious Request te horen zijn. "De kunst is om het verhaal zo te brengen dat mensen wel blijven luisteren bij het horen van de reportage. De gruwelijke details probeer je achterwege te laten, maar het verhaal moet wel overeind blijven."
Over de hele wereld worden vrouwen en meisjes slachtoffer van seksueel geweld. Niet alleen in Afrika, waar veel voorgaande Serious Request-acties op gericht waren, maar ook in bijvoorbeeld Syrië. Voor de reportages van dit jaar reisde Corton af naar Colombia. "Het is een heel raar en dubbel land", aldus de 3FM-dj. "De hoofdstad Bogota is een soort Madrid: een welvarende, grote stad. Eén uur en twintig minuten verder met het vliegtuig en je staat middenin de jungle. De politie heeft er niets te zeggen, drugssmokkel is aan de orde van de dag." Corton sprak in Colombia met veel vrouwen. 'Indrukwekkende vrouwen met indrukwekkende verhalen', omschrijft Corton hen.
Voorgaande acties van 3FM Serious Request, zoals bijvoorbeeld het tegengaan van babysterfte en het zorgen voor schoon drinkwater, waren volgens Corton andere acties dan dit jaar. Want schoon drinkwater kun je verbeteren door het plaatsen van waterputten, maar hoe zorg je ervoor dat vrouwen en meisjes geen slachtoffer meer worden van seksueel geweld? "Het uitgangspunt is: het Rode Kruis praat met de mensen, dus ook de strijdende partijen", zegt Corton. "Daarbij benadrukken ze dat het seksueel geweld een grove, internationale misdaad is en dat je er zelfs voor het Internationaal Gerechtshof in Den Haag gesleept kunt worden."
Eerste keer
Coen Swijnenberg reisde dit jaar ook af naar Colombia. Niet met Corton, maar met de persreis. Ook Swijnenberg heeft met vrouwen en meisjes gepraat die slachtoffer zijn geworden van seksueel geweld. "Het gaat Coen helpen als hij straks in het Huis zit", zegt Corton.
Voor Domien Verschuuren wordt het de eerste keer dat hij plaatsneemt in het Glazen Huis. Corton heeft naar eigen zeggen hoge verwachtingen van Verschuuren. "Domien is heel slim. Niet alleen qua intelligentie maar ook gevoelsmatig. Ik heb veel vertrouwen in hem."
Of Corton zelf nog een keer het Glazen Huis in wil? "Voorlopig niet. Ik voel me heel erg thuis in de rol die ik nu heb. Maar ik weet natuurlijk niet of het aan mij is om te bepalen of ik nog jaren op pad ga om reportages te maken."
3FM Serious Request start donderdagavond 18 december en duurt tot kerstavond.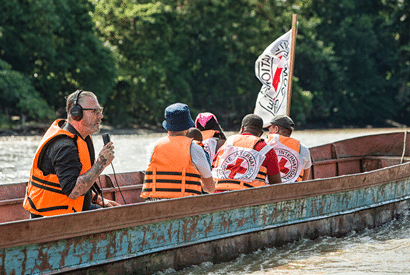 Foto: RVDA