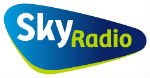 SkyRadio heeft het kerstnummer 'Going Back For Christmas' van Alain Clark en zijn vader Dane Clark uitgeroepen tot beste nieuwe kersthit van 2014. De Sky Radio Christmas Award wordt jaarlijks uitgereikt voor de artiest met het beste nieuwe kerstnummer.
"Ik ben zeer vereerd met deze award", aldus Alain Clark. "En deze prijs is uiteraard ook voor mijn vader." Jan-Willem van Engelen, programmadirecteur van Sky Radio: "Het gevoel dat Alain & Dane Clark als zoon en vader met hun kerstnummer overbrengen, past heel goed bij deze tijd van het jaar."
De jury van de jaarlijkse Christmas Award bestaat uit de muzieksamenstellers van SkyRadio. Vorig jaar wonnen de finalisten van The Voice Of Holland de award.