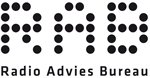 1,8 miljoen Nederlanders luisteren weleens naar de radio via de smartphone of tablet. De autoradio is het meest populair voor het luisteren naar de radio en heeft zelfs de radio/stereo-installatie ingehaald (gebruik van respectievelijk 66 procent en 60 procent van de radioluisteraars). Dit blijkt uit het nieuwe Radio Platformonderzoek 2013 uitgevoerd door Intomart GfK in opdracht van RAB (Radio Advies Bureau). De steekproef bestaat uit 5.567 Nederlanders van 13 jaar of ouder die gebruik maken van internet en is representatief voor 12.800.000 online Nederlanders.
In de afgelopen acht jaar is het luisteren naar radio via internet toegenomen van negentien naar 36 procent. Dat betekent dat ruim vijf miljoen mensen radio via internet beluisteren. Uit het RAB Radio Platformonderzoek blijkt dat ongeveer vier miljoen Nederlanders dit de afgelopen maand hebben gedaan.
Bijna een kwart van de mensen die wekelijks radio via internet luistert, doet dat via een App, een derde via een portal site en 59 procent direct via de site van het radiostation zelf. 26 procent van de internetbeluistering gaat via oordopjes. Daarnaast blijft de interne speaker van de computer het meest gebruikt, met een percentage van 45 procent. Er wordt vooral naar de traditionele radiozenders geluisterd.
DAB+
Uit het onderzoek blijkt dat de bekendheid van DAB+ (digitale ether) hoger is dan verwacht, bijna drie miljoen mensen geven aan ervan gehoord te hebben. Hiervan geven circa 700.000 mensen aan dat zij precies weten wat het is. Het landelijk DAB+ netwerk wordt dit jaar uitgerold in Nederland en er heeft nog geen communicatie plaats gevonden.